You can finally stop dieting. This program teaches you what to eat.
This 21-Day Program will help educate you on the right nutrition and it's all based on research and science, not just my humble opinion. You will learn about what food to eat and to avoid and how to lose your pounds over the next 21 days with a very detailed step by step guide - combined with an (almost) plant-based regime based on intermittent fasting.
LOSE WEIGHT & KEEP IT DOWN
Our goal is to enable you to stop dieting becasue you would have learned so much about food, that you won't be confused anymore with all these fad diets out there. We will also show you how intermittent fasting supports your weight-loss and why.
You won't only get videos and pdf's, we also provide a step by step guidance with a daily tracker to understand what you need to do for 21 days to lose your pounds quickly.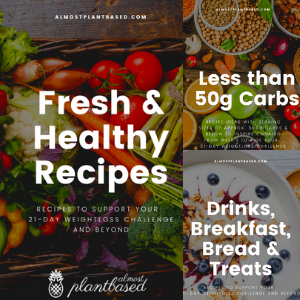 GET ACCESS TO 200+ RECIPES
When changing the way we eat, we are often lost and don't know what to cook to support the weight-loss journey.
We took care of that for you. You will get 3 recipe books, showing you exactly how many calories you consume per serving. With the knowledge you acquire, you will be able to keep the weight down beyond the 21 days of the challenge.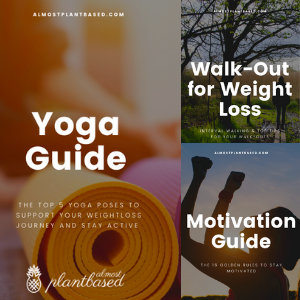 EXERCISE TO LOSE MORE
During 21 days you will focus on nutrition to lose weight. Adding exercise such as interval walking and our 5 yoga poses for weight-loss will accelerate your results.
Losing weight is simple math: you can't take more energy in, than you burn. Tools such as our estimated energy calculator help you to set your goals and succeed.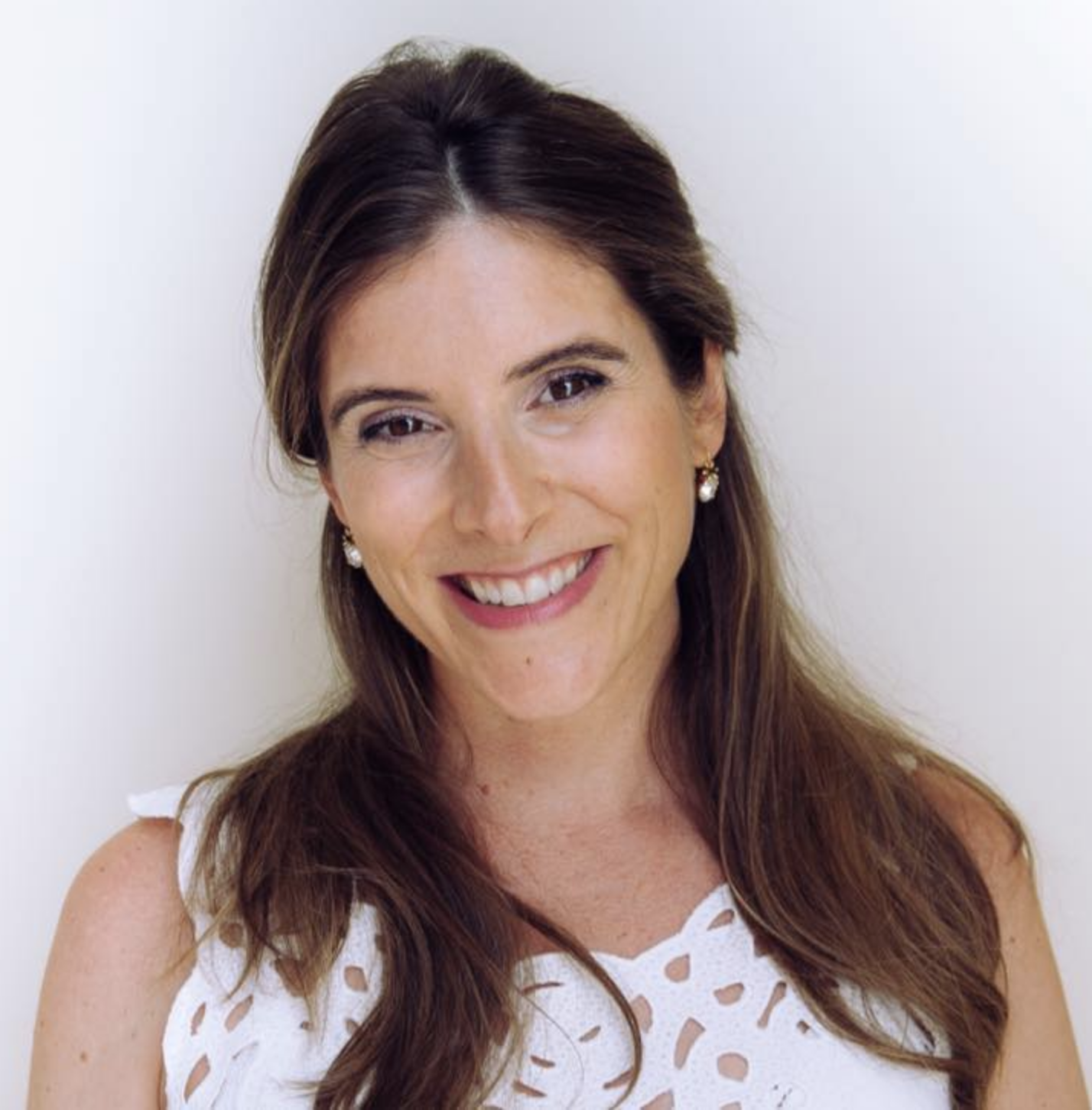 Thank you, Manja for having created such a program! I had postpartum kilos to let go of, and the sequence of diet was just perfect. Everything is explained in detail, with science-based information, support and steps. What I loved about it is that I just needed to follow the planning and refer to the course online whenever I shifted week. In 21 days I lost 4kg with a very minimum of workout. I wish I would have had this knowledge years ago! Now I know how to align my body healthily and effortlessly. Wishing you all the best in your journey too. You really get more than for your money for sure!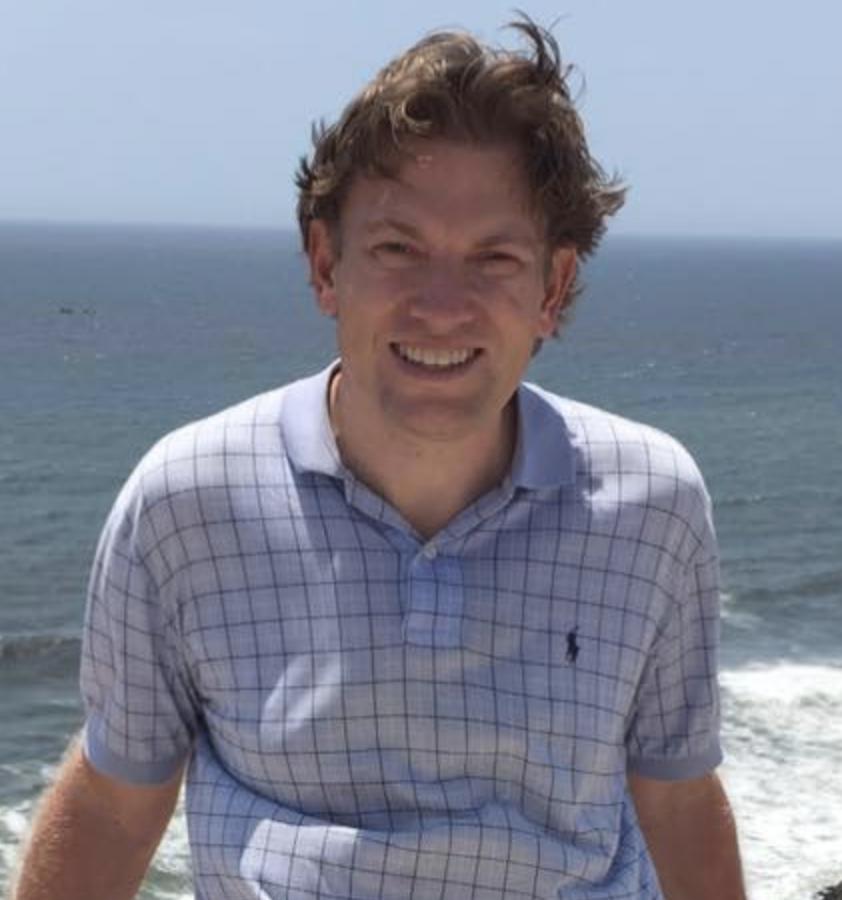 Finished the challenge, and wanted to share my results. Lost 8.5kg in 3 weeks. Fat dropped from 27.7% to 24.6% and BMI from 27 to 24.9. I did go to the gym 5 times a week too, so that helped, and I had enough energy for it. What we eat has the most impact though. Thanks to Manja for the support and advice along the way. May do the challenge again in a few weeks as it worked so well.
THIS COULD BE YOUR SUCCESS!
Lose at least 10 to 15 pounds during 21 days and repeat the challenge as often as you like.
The most important to do during the three weeks is to track your success, own your health and set yourself clear and smart goals.
You might want to come back to your pre-pregancy weight, you may have gained 2 pounds each year over the past 10 years and want to get rid of that unwanted extra weight . Maybe you got a red flag from your doctor, saying your are pre-diabetic or have high cholesterol.
If you implement what you learn during this challenge, you will succeed and reverse these conditions.
Own your health again and give this 21-Day program a try!